Original Motion picture Soundtrack from the continuation short movie Darkwave Edge of The Storm, Brought to you by the makers of THE DRIFT and award winning score by James Griffiths.
Darkwave EOTS and THE DRIFT Score available digitally and in physical official release by MOVIESCORE MEDIA
Released 29th April 2016 - Digital
Released 6th May 2016 - Physical
www.moviescoremedia.com
Album Executive Producer: Mikael Carlsson
Artwork by: Mikael Carlsson
©MovieScoreMedia2016
Album Distributed by Screen Archives Entertainment
www.screenarchives.com
Music ©JamesGriffiths2016
Composed, Programmed, Mixed, Mastered by: James Griffiths at Riff Studios.
Scored in 5.1 Surround
www.riffstudiosuk.com
Musicians: Katherine Liner - Featured Vocals (@
liner-notes-music
)
Jo Quail - Featured Solo Cello (
www.joquail.co.uk
)
Caroline Griffiths - Vocals
TheDrift and Darkwave Edge of The Storm
©BackyardProductions/DarkwavePictures2016
www.BYPUK.com

Thank you for your support!

James
---
©jamesgriffiths2018
Powered by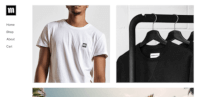 Create your own unique website with customizable templates.